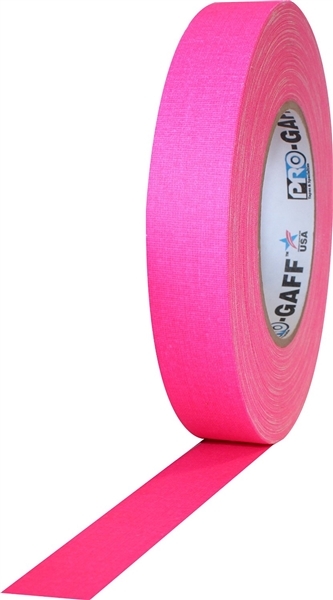 PRO GAFF® - FL Pink Fluorescent Gaffer Tape - 1" x 25 yards (24mm x 22.8m)
€9.84 incl. tax*
Description
24mm x 22.8m
The premium grade cloth of Pro Gaff tapes provides exceptional durability yet remains easy to tear by hand across both length and width of the tape, ideal for on the spot applications.
This alongside its high performance adhesive gives this tape extreme durability with almost 3 times the strength of some standard gaffer tapes.
Benefits
Extremely durable
Nearly 3x the strength of standard gaffer/duct tape
Quick Grab Adhesive
Hand Tearable
Flexible
Matt Finish
Conformable to irregular surfaces
Category Gaffer Tape
* Based on residence in Ireland. Tax rates for other countries will be calculated at the checkout. Price exclusive of tax: €8.00.