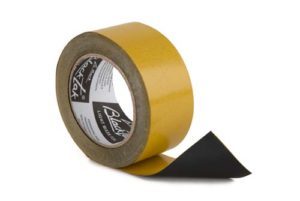 Blacktak Masking Foil (50mm x 25m)
€36.90 incl. tax*
Description

50mm x 25m
A self-adhesive, heat-resitant foil, capable of resisting temperatures of up to 180C once applied.
The ultra-discreet, non-reflective top surface minimises reflection from ambient light. This helps BlackTak masking foil to go as unnoticed as possible., ideal for most professional lighting environments.
Benefits
Helps control light spills in professional TV, movie and theatre production

Temperature resistant up to 180°c

Self-adhesive

Flexible

Comfortable

Easy to tear

Backing liner for easy application
Category Gaffer Tape
* Based on residence in Ireland. Tax rates for other countries will be calculated at the checkout. Price exclusive of tax: €30.00.